EY Connect Week 2020 Resources
Every fall, the Network for Teaching Entrepreneurship (NFTE) launches a new set of challenges in the NFTE World Series of Innovation. This initiative invites young people to get involved in solving the biggest challenges facing humanity today and help advance the UN Sustainable Development Goals. During the Innovation Days for Connect Week on November 12 and November 13, EY employees will serve as coaches and assist students as they brainstorm their solutions and prepare their submissions for the EY specfic challenge: design an initiative to help communities, governments, or companies drive racial equity across education. Solutions could range from making equity a focus to dismantling barriers to equity (such as closing the digital divide).
As an Innovation Day coach, here are the next steps you need to take to make your EY Connect Week volunteer experience successful and meaningful.
Step 1: Sign up for your specfic Innovation Day project using the link provided to you on your signup on the EY Ripples System. If this is your first time volunteering with NFTE, you must register for a NFTE volunteer account here.
Step 2: Watch this powerful video, Ignite the Spark, that highlights how entrepreneurship education empowers NFTE students through the stories of these three alumni.
Step 3: Review the information regarding the EY Challenge here for the Innovation Day; this will help you understand the United Nations Sustainable Development Goal and the problem the students are addressing and brainstorming. Watch this video that highlights EY's focus on bridging the digital divide gap for youth.
Step 4: Review the Innovation Day Coaching guide for your session by clicking on the link below:
1. LA Innovation Day Volunteers: please review this guide .
2. Volunteers participating in all other U.S. cities: please review this guide NFTE's Innovation Day Coaching Guide.
Step 5: Confirm your attendance with your EY/NFTE relationship manager from EY and save the specfic vitual meeting login information. (Login in to the meeting 5 minutes early to avoid and troubleshoot any technological issues.)
For EY Relationship Managers and Design 4 Delight Facilitators
If you have any questions, contact your local NFTE/EY Relationship Manager, or NFTE's Volunteer Programs Manager, Anthony Curtis at anthonyc@nfte.com.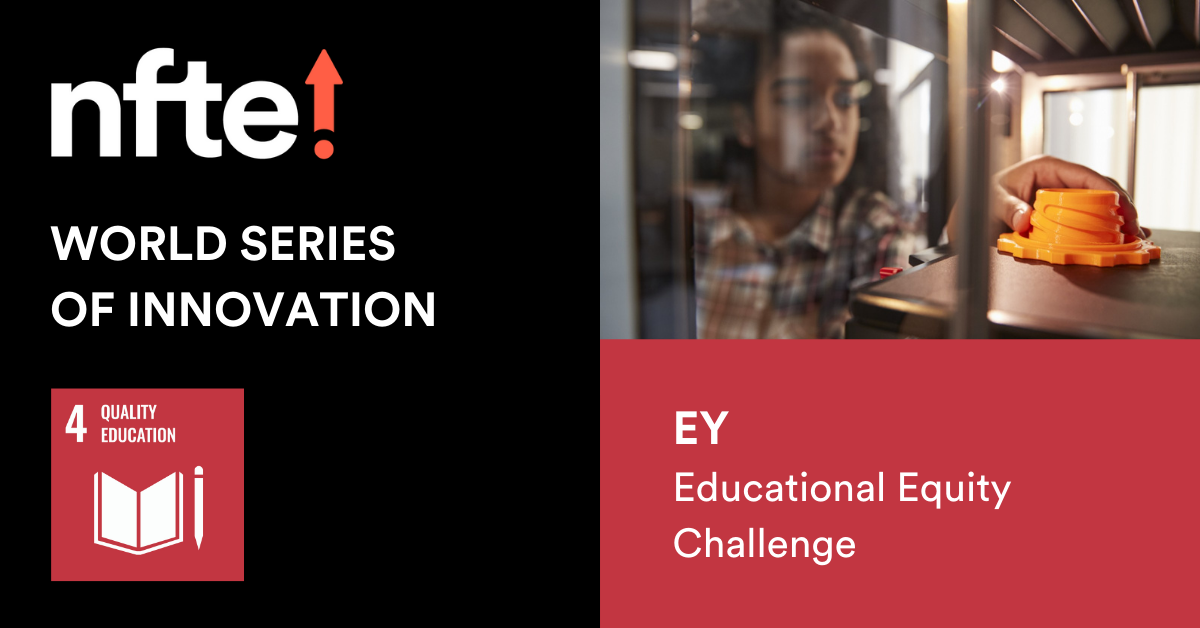 ---